MetalliWare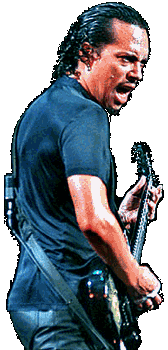 Welcome to a brand new section of IPOM: Metalliware. This one-of-kind page is a showcase of software fans have written about/for/having to do with Metallica. In fact one of the pieces of software below inspired the new Discography section.
If you...
Have Metallica related software
Are thinking of making Metallica related software
Need to read our disclaimer
Want more information
Then please read the MetalliWare Info page.
PLEASE CONTACT THE RESPECTIVE OWNERS OF THIS SOFTWARE FOR LICENSE INFORMATION. Phil Dibowitz and the rest of IPOM take NO responsibility for the software below, or the (mis)use of it by visitors. Use/post AT YOUR OWN RISK.
PLEASE READ THE DISCLAIMER. That means YOU.
Please note this is a new section, and still under development. Please send any bugs, questions, suggestions, comments, complaints, etc. to Phil.
| TITLE | AUTHOR | VERSION | DESCRIPTION |
| --- | --- | --- | --- |
| Metallica Catalog | Nick Bosovitch | 1.0 | In-depth Official Metallica Discography. Much of the inspiration for the IPOM Discography. One of the couple of Discographies that was used to compile the IPOM Discography Database. |
| MetaLyric | Hamid Salami | 1.0 | The name says it all! It has ALL Metallica's songs lyrics, plus information on each of the band members and each member's equipment. Very easy to use software. Enjoy. |
---
© 1997 - present Phil Dibowitz
Please read our Copyright Info
---