Sounds From The Palace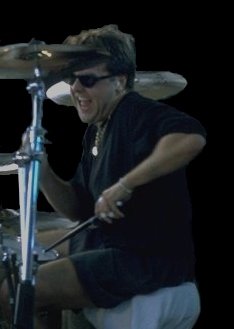 Welcome to where Sounds flow free. This is were you'll find your share of rare and cool Metallica related sound files. Most will be in MP3 format since that is smaller than wave. Please note: NO STUDIO ALBUM MATERIAL WILL BE POSTED HERE. Live versions, or special versions of a song will gladly be posted, but nothing directly off an album. Please feel free to request anything, send the requests to the webmaster. For lyrics visit our Lyric World.
Disclaimer: All sound files are copyright Metallica, Creeping Death Music (ASCAP), or their respective copyright owners.
Utilities
Winzip
Many files here are compressed, or "zipped." Download winzip to "unzip" them.
WinAmp
This is the player needed to play MP3's (it also plays most other sound files).


Dead Kennedy Rolls (MP3)
This is a 39 second clip of a song written during the early recording stages of St. Anger. It was played in full at the Relaunch party at HQ but never made it to the album.
39 seconds
603KB zipped
625KB unzipped
Stereo
48kHz, 128Kbps


Godzilla and Satan's Fall (MP3)
These two songs were jammed on 3/08/97 in Philadelphia, PA (check our Tour Archive for setlist). Satan's Fall is originally by Mercyful Fate, and is one of the songs in the Fate Medley on Garage Inc.
59 seconds
143KB zipped
147KB unzipped
Mono
11Khz, 20Kbps


My Women From Tokyo (MP3)
This song was played as a jam on 3/08/97 in Philadelphia, PA (check Tour section for setlist).
37 seconds
89KB zipped
91KB unzipped
Mono
11Khz, 20Kbps


Sucking My Love (MP3)
Sucking My Love is a rare Diamond Head cover. It's considered by some to be the rarest song Metallica's ever recorded. This recording is said to come from Ron McGovney's garage.
6 minutes 42 seconds
1.87MB zipped
1.91MB unzipped
Stereo
22Khz, 40Kbps


London Dungeon (MP3)
This is a rare coversong recorded live with vocalist Glen Danzig from the Misfits. This wave was taken from a medley of 3 songs, so you get most of it, but not all of it. It was originally recorded by the Misfits.
2 minutes 3 seconds
585KB zipped
603KB unzipped
Stereo
22Khz 40Kbps
---
© 1997 - present Phil Dibowitz
Please read our Copyright Info
---